PowerGain Technology has continued to grow in RF engineering services by providing quality offerings covering operational challenges and strategies in the industry. We master the skill of Network planning and design, site cluster and acceptance testing followed by network performance & optimization. PowerGain Technology has excelled at Network benchmarking by providing unique voice and packet data benchmarking solutions customized to support the requirements of the wireless regulators and infrastructure vendors. Using Network analysis and reporting PowerGain has successfully developed software's that support all major wireless technologies. As much as we have invested in solutions we have invested in testing these solutions for robust results and therefore set high standards in our work.
Over the years, PowerGain technology has gained more expertise by expanding its services to various different industries including sports and entertainment, real estate, hospitality, healthcare, higher education and various government projects. Our focus areas are as follows:
Extertise & Focus areas
E2E Network infrastructure(RAN – Core – Backhaul)
In-Building | DAS Systems
Small Cells | Het Net
Multi band – Multi technology Performance management
CNS-Public Venue Audit Program
Data Collection & Post Processing
CNS-Public Venue Audit Program
Competitive Benchmarking and Analysis
Deployment & Contractual Risk Evaluation
Turnkey Solutions
Network Planning & Design
Site / Cluster Testing & Acceptance
Network Performance and Optimization


Network Planning & Design

Site / Cluster Testing & Acceptance

Network Performance & Optimization
Network Planning and Design Services
As the most critical step in any network deployment or upgrade, the planning and design phase provides the essential foundation for your future network build.
PowerGain's planning organization delivers the highest levels of expertise, with extensive experience in the planning and design of thousands of communications networks around the globe.

Planning and Design Benefits
Minimize your total cost of ownership through network design optimization
An in-depth understanding of your requirements ensures a successful deployment day one
Understand alternative designs options and the implications to your network
Meet the capacity and resiliency requirements of current and future service offerings

Planning and Design Approach
Network planning and design services consist of a comprehensive set of activities involving:
Network requirements gathering
Network architecture selection
Product and technology recommendations
Detailed network analysis and design
License coordination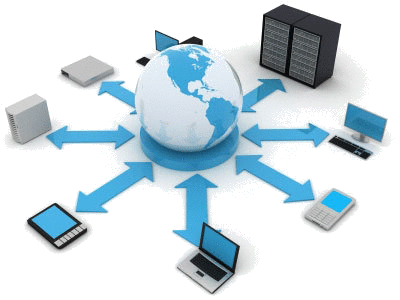 Network Optimization
Network Readiness Assessment validates whether your network infrastructure is prepared for the demands of a new network solution, minimizing risk and optimizing your deployment. PowerGain offers a complete package that addresses key aspects of network readiness including:
Network Capacity:
Our engineers test your network configuration, and as part of the process, identify areas to perform augment and instill efficient traffic management.
Network Quality of Service:
Our expert engineers will identify and recommend changes to address potential pitfalls and avoid costly post-implementation issues that stem from deploying new technology in a mature network. The process also gives the deployment team a clear understanding of your prospective environment.
Delivering Value
Successfully implement your new network solution and minimize time to benefit with PowerGain's Network Readiness Assessment. By preparing your network to handle the new requirements, you can optimize your deployment and enable your solution to operate at peak performance.
Optimize your network and resolve inefficiencies
Avoid costly, time consuming post-implementation issues
Maximize solution benefits and network performance
Ensure the Success of Your Investment with PowerGain Professional Services
Our Professional Services team helps you through your communication solution implementations and provides guidance on products from our industry partners. We deliver business productivity improvement that meets your challenges and drives your company forward, so you can focus on growing your business. When you choose to work with us, you'll have access to the deep expertise of the PowerGain team. Our extensive experience and horizontal, vertical, and technology expertise enable us to bring industry best practices to your organization and quickly drive measurable business results.